Older Adults and Driving Risks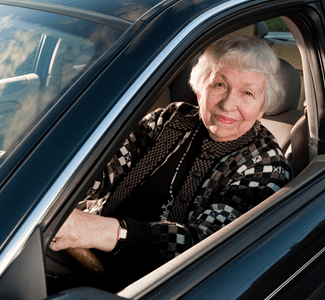 In light of the recent storms and severe weather in our area, Senior Solutions staff would like to take this opportunity to remind our clients and their loved ones of the increased risk of accidents for older adults. Adults over the age of 75 are at a higher risk of both being involved in an automobile accident as well as having injury or death related to an accident, regardless of who is at fault.
One of the more common questions clients ask is "When is it time for Mom or Dad to stop driving?" Below is a list of driving behaviors that could easily lead to safety issues:
Difficult turning to see when backing up or making turns

Easily distracted, confused, or agitated

Incorrect signaling or driving at incorrect speeds

Failure to notice signs or potentially dangerous situations

Increased near misses or actual accidents

Getting lost or confused in familiar settings

Failing to stop when necessary or stopping for no apparent reason

Difficulty staying in lane

Hitting curb, mailbox, or garage

Decrease in confidence while driving
We understand this can be a very sensitive subject to discuss with family members. The loss of the ability to drive marks a significant loss of independence. Please contact your ElderCare Specialist if you would like tips for initiating this discussion within your family or would benefit from support in the process. If you are unsure if there is cause for concern there are also driver assessment and training programs that can help identify risks and instruct older drives in how to accommodate for age related changes while driving. Your ElderCare Specialist can help you locate these resources in your community as well.
Thankfully, when the time does come for an older adult to stop driving, there are many transportation programs available to help meet their needs. There are local volunteer programs that accept donations for services, subsidized programs for seniors that are offered at a reasonable cost, as well as services tailored to fit individual needs available on a private pay basis. Make safety a priority and be sure to contact us today if we can help!
Information obtained from The Hartford Safe Driving for a Lifetime booklet. If you would like additional information about this article, Safe Driving Programs, Transportation Resources, or any other caregiver related issue please contact your ElderCare Specialist, Heather Spindler at 314-802-5106, toll free at 1-888-388-1930 or via email at hspindler@seniorsolutions-stl.com.