Encouraging Women to be Proactive in the Fight Against Breast Cancer.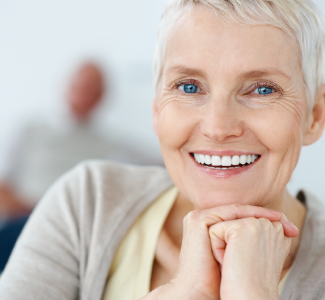 Tomorrow kicks off National Breast Cancer Awareness Month and each year we like to take this opportunity to encourage women to be proactive in the fight against breast cancer. Breast cancer is the most common cancer among women in the United States, other than skin cancer. It is the second leading cause of cancer related death in women. Early detection and treatment are key factors in survival.
This year the ACS's Making Strides Against Breast Cancer has a goal of raising 1 million dollars on October 1st to begin their annual campaign. This money goes towards research, patient support, and free mammogram and screening programs. If you would like to participate in local fundraising events you can learn more at http://makingstrides.acsevents.org.
Below are some of the ACS guidelines for early detection of breast cancer, which is a key in preventing cancer related deaths:
Yearly mammograms are recommended starting at age 40 and continuing for as long as a woman is in good health.

Clinical breast exam (CBE) should be part of a periodic health exam, about every 3 years for women in their 20s and 30s and every year for women 40 and over.

Women should know how their breasts normally feel and report any breast change promptly to their health care providers. Breast self-exam (BSE) is an option for women starting in their 20s.

Women at high risk (greater than 20% lifetime risk) should get an MRI and a mammogram every year. Women at moderately increased risk (15% to 20% lifetime risk) should talk with their doctors about the benefits and limitations of adding MRI screening to their yearly mammogram. Yearly MRI screening is not recommended for women whose lifetime risk of breast cancer is less than 15%.
Women can receive an annual reminder for their mammogram or clinical breast exams by registering at the ACS website www.cancer.org. In the St. Louis area, Barnes Jewish Hospitals, Washington University School of Medicine, and the Siteman Cancer Center have teamed up to provide residents with a mobile mammogram service. Their Mammography Van is on the road five days a week providing convenient access and free screenings to those who may not otherwise have this service available to them. For additional options in your area contact your ElderCare Specialist.
The ACS has a special section of their website devoted to Breast Cancer Awareness at www.cancer.org. You can visit the site to learn more about risks, prevention, and treatment options. The website includes stories of hope and survival that are truly inspirational. There is also a link available if you would like to make a donation to help fund educational programs and research initiatives.
Information obtained from the ACS website at www.cancer.org. For additional information about this or any other Caregiver related issue please contact your ElderCare Specialist Heather Spindler at 314-802-5106 toll free at 1-888-388-1930 or via email at hspindler@seniorsolutions-stl.com.