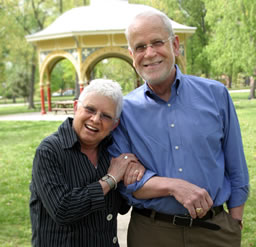 About Senior Solutions
Senior Solutions provides seniors and their family caregivers options to address the issues of aging. With over 50 years of experience and 100+ years combined expertise, Senior Solutions has the knowledge to ensure elders retain their dignity and receive the respect they deserve.
Senior Solutions is a leading eldercare provider in the Metropolitan St. Louis area with a National Network to address the needs and wants of seniors in any part of the country. Senior Solution's excellent reputation for its compassion for the elderly and for their family caregiver is well earned.
..............................
My Senior Care Manager was of great assistance. She probably kept me from having a
nervous breakdown. Thank you. I will keep in touch. Your literature was a great benefit.
--B.H.
..............................
Our Vision: A society where all elders are respected, productive, secure and fulfilled.
Our Purpose: To enrich the lives of older adults, ease the stress of their adult children, and enable them to remain safely and independently in their place of choice.
Our Mission: To enable elders and their caregivers through choices and options to Worry Less®.
---
Senior Solutions - A service of St. Andrew's Resources for Seniors System
St. Andrew's Resources for Seniors System has been serving seniors and their family caregivers for more than 50 years. St. Andrew's serves the needs of older adults and their families through ownership and management of senior living communities and community services. Through their outreach, St. Andrew's touches the lives of over 8,700 older adults and family caregivers annually. St. Andrew's is a leader in eldercare services with award winning programs both locally, regionally and internationally.
---
Senior Solutions Community Involvement
Senior Solutions works closely with other organizations dedicated to our older adult population and their family members. Together we make a difference in the lives of our seniors.
Alzheimer's Associations
Board Member of Missouri State Senior Services
Breakthrough Coalition
Growth Association of SW IL
Leading Age
Missouri Home Care Alliance
National Association of Geriatric Care Managers
National Council on Aging
National Family Caregiver Alliance
River City Professionals
Professionals in Community Retirement Living
Society for Social Work in Leadership