Facts About Caregivers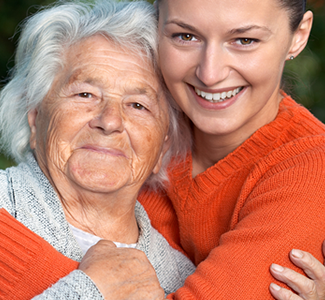 Caregivers are family members who find themselves thrust into the role of providing unpaid assistance to see that the physical, psychological and/or social needs of an aging loved one are met.
People who care for adult family members or friends fulfill an important role, not only for the people they assist, but for society as a whole.

Their service is valued at $306 billion - almost twice as much as is actually spent on homecare and nursing home services.

There are millions of Americans providing care to family members - over 44 million, or 21%, of all households provide care for an adult family member or friend.

Nearly 7 million Americans provide care for a relative or friend who live at least one hour away and are looking for assistance. There needs to be more services for these long distance caregivers, as recognized at the National Council on Aging, 2008, and identified the need for more Care Management Services.

The average American woman can expect to spend more years caring for her parents that she did her children.

More and more men participating in care continues to rise. 66% of caregivers are female and 44% are male.

It is becoming more common for caregivers to live with the one they are caring for.

More and more community services are being developed and offered for caregivers to ward off stress and illness that often accompanies caregiving.

Caregivers tend to experience high levels of emotional exhaustion, anger, social withdrawal, irritability, inability to concentrate and errors at work, supporting the need for more help in the workplace.

The value of caregiver contributions has been estimated at $306 billion annually.
Interested in more information on family caregivers? Check out these data sources.