Senior Solutions Nursing Services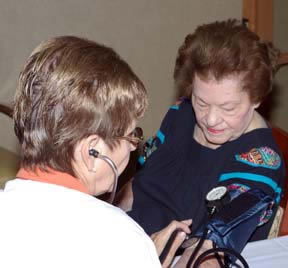 Science has shown how the human body changes with aging; changes that drive the need to ensure an experience and qualified registered nurse assesses, plans, delivers and evaluates the need of an older adult. Caring for older adults requires specific expertise, knowledge and skills to identify the concerns and plan the appropriate solutions for both the older adult and their family caregiver.
What's so different about caring for older adults? Physiological changes associated with aging changes the way illness presents; the way the human body responds to treatment; and which interventions are appropriate. Our Geriatric Clinical Director has been working in the field of aging for over 20 years and offers a unique blend of quality services, creative choices and compassion that gives elders the respect they have earned and allow them to maintain their dignity they deserve. Seeking choices and options to address the issues of aging? Call us today to schedule your time with our Care Manager.