Tips for Initiating Family Discussions
By Heather Spindler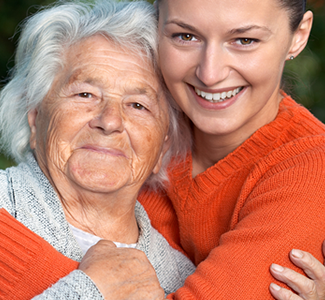 It is not unusual for a client to mention they have concerns about their older loved one's health and planning, but they do not know how to initiate a conversation to address their concerns. The Caring Workplace® created a "Handbook to Worry Less®" for our family caregivers, and this is one of the subjects addressed. Below are some tips outlined in the handbook.
Start discussions early. Often we only deal with these issues in the midst of a health crisis, and this is not the most ideal time for planning. Take the opportunity to talk when your loved ones are in good health.

Include all family members. Make sure everyone is on the same page in understanding your older loved ones wishes and goals. When certain family members are excluded from the process it can lead to difficulties in the future when decisions need to be carried out.

Explain your purpose for initiating the conversation. Make sure your older loved ones know you want to work with them to make sure their goals and wishes are carried out, and that you want them to be involved and do the right thing for them in the future if needed.

Understand they control their own life. It is extremely important to understand that they have the right to make their own decisions, whether you fully agree with them or not. There may be instances you have to balance independence with safety issues, but it is important they maintain a sense of control over their own lives.

Agree to disagree. Their wishes should prevail unless their health or safety is in jeopardy.

Communicate effectively. Offer options and not advice. Ask for their input and ideas. Use open ended questions rather than "yes" "no" questions. Talk to them, not at them.

Ask about their records and documentation. Know where important papers are. Make sure a family member has access to all relevant records in case of an emergency.

Provide information. Give them options and have resources on hand to share, and help them navigate their way through this information.

Re-Evaluate if necessary. If you find the conversation is not going well take a step back and assess what is wrong. Is it your approach? Do you not have adequate information to answer their questions? Is it poor timing? Would a neutral party such as a Geriatric Care Manager be beneficial to include in the conversation?

Always be respectful. Treat your loved ones with love and respect and assure them that you will be there for them through the process. As we age we are faced with many losses. Make sure they have your support during this time of their lives.
For further information please contact your ElderCare Specialist Heather Spindler at 314-802-5106, toll free at 1-888-388-1930, or via email at [email protected]. Information provided by Metlife Mature Market Institute.