Meal Preparation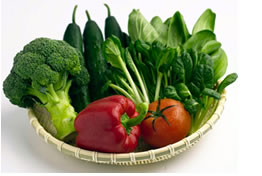 Good nutrition is vital for ensuring the optimal health throughout our lives and especially for our older adults. We must maintain a sound diet based on individual needs and preferences.
Senior Solutions clinical staff works with an older adult and/or their family members to establish a proper diet. The staff considers:
Food Preferences – know the likes and dislikes of the person.

Meal Patterns – know when main meal and lighter meals and snacks are usually eaten.

Variety – select different foods within each food group every day for variety in flavors, textures, colors and shapes.

Moderation – use fats, oils, and sweets sparingly.

Balance – choose foods from each of the groups according to the requirements of the Pyramid.

Fluids – meet the needs for adequate fluid intake: a minimum of four to six cups (1000-1500 milliliters) a day.
For individuals that do not need a comprehensive nutritional management service, a personal care assistant working under the supervision of the clinical staff will prepare meals and support the individual with sound food habits. The personal care assistant will also shop for the food with the older adult or for the older adult. Shopping for the client considers purchasing the best quality and most healthful foods and staying within the food budget.
Meal Preparation also includes:
Preparing Shopping List

Selecting of Smart Food Choices

Food Safety – Checking food labels for expired food

Serving the Food