Companionship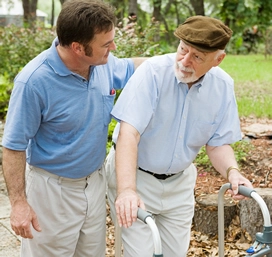 The majority of older adults prefer to remain in their own home as they grow older. With assistance from family caregivers, and/or private duty nursing and nurse aides, they need never to move to a senior living community. This is a positive choice for those that wish to stay close to their history, possessions, and family memories. Regardless, everyone needs companionship to avoid feelings of isolation and loneliness.
Senior Solutions provides companionship programs and offers something more: Friendship.
Here are just some of the positive activities that our personal care assistants participate in with seniors:
play cards;

read books;

discuss current affairs;

share family stories;

provide assistance with activities of daily living;

monitor health status; and

serve as a liaison with the older person and their medical provider.